Revolution of Online Shopping Experience
Help your eCommerce clients get the ultimate sales tool! Product Configurator by Arty is ideal for virtual marketplaces where consumers can interact, customize, and create in real time.
Our 3D configurator allows eCommerce customers to perceive your clients' products in all their quality. An end-to-end solution that will give your marketing performance a boost.
What is The Power of 3D and AR in eCommerce?
3D and Augmented Reality present the items in detail. With the 3D Configurator, online products are customizable and entice buyers to purchase both visually and emotionally. 3D and AR shape positive customer experiences that lead to higher engagement, faster conversions, and lower return rates.
All-in-one solution that works for any industry and eCommerce platform
Elevate the eCommerce game with interactive 3D design
Tailor an Immersive Experience with Complete Customization
A 3D configurator enhances the user experience on eCommerce websites by allowing customers to see the exact product they will receive. It can increase sales by customization options in real time. Configure eCommerce products without any manual coding changes with our 3D configurator for agencies.
Choose among Numerous Configuration Options
Check out our Feature List
General
High optimization -3D model configurator is higly optimized in order to work fast on all devices
High graphical fidelity – Physically Based Rendering (PBR) technology provides great visuals
Cross platform – Due to WebGL technology, works on any device (desktop or mobile) and on all major browsers
Easy integration – Simple iframe-integration on any website or e-commerce platform
Configuration
Showcasing your configurable product is easy through building it from multiple Modules than can hold infinite amount of changeable parts (Models).
Materials
Change material/texture/color of every changeable part of your configurable part
Description
Format and display additional product information, and use 3D configurator API in order to display price for every configuration.
A simple solution and great value for money
Why Choose 3D Product Configurator and AR by Arty?
Combining 3D modeling, rendering, and interactive experiences, our PaaS product works on any common eCommerce platform. Scale your clients' eCommerce business by letting their online shoppers customize products in real time. The 3D product configurator allows customers to become creative artists, interact with the live 3D model and visualize its features and customizations immediately.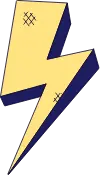 Returns with 3D & AR in eCommerce
Of sales will be online by 2040
Buyers prefer digital self-serve over face-to-face interactions
The easiest way to apply immersive and authentic shopping experiences to a single or multiple clients' eCommerce websites
Try 3D Product Configurator now and enjoy its benefits!
Check out the List of Features for Backoffice:
3D model compression – We are using lossless compression of 3D models and textures in order to provide the best performance
3D model encryption – All 3D models that are uploaded are secured by an encryption algorithm that prevents anyone from stealing models while they are being loaded into the configurator
Fully customizable 3D model presentation – Configurable background color, shadows, env maps, loading screen
Model Export – Export your 3D model in GLTF
API – Access 3D model info and use it on any eCommerce platform
Multi-account management – Manage multiple clients with a single account
And much more…
The installation has never been easier!
Our 3D Configurator Supports all eCommerce Platforms