Arty – All in one
3D eCommerce Solution
Save time on 3D product visualization. Help eCommerce clients stand out and push sales to the next level. Try Arty.
A powerful 3D and AR solution that helps your agency deliver outstanding results for any eCommerce client, regardless of the platform they use.
The eCommerce revolution starts with 3D and AR.
Use a 3D viewer or 3D configurator to help eCommerce clients experience:
Boost in conversion rates
3D Product Visualization Made Easy
Arty 3D visualization solutions are designed primarily for eCommerce agencies, digital marketing agencies, and web development companies. As an Arty partner, your agency implements the 3D product visualization solution right onto the client's eCommerce website.
Cut the drama of the product visualization process and help eCommerce clients achieve spectacular results without having to lift a finger.
You Can Make A Difference
You Can Make A Difference
You Can Make A Difference
You Can Make A Difference
You Can Make A Difference
You Can Make A Difference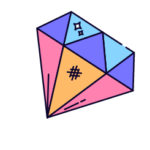 Transform any Product Page into an Interactive Playground
Digitize and personalize your clients' product portfolio with an easy-to-integrate 3D product viewer. Deliver immersive customer experiences on any eCommerce platform with dynamic 3D product models. Help clients meet sales targets faster.

Product Customization Taken to the Next Level
Need more options that are not included in a 3D viewer? Give the Arty 3D product configurator a shot. Demonstrate the functionality of complex, multi-part products with ease.
3D Product Customizer
Streamline Personalization of Your Products
Give your customers the power to express their individuality and personalize their purchases. Whether it's monogramming initials on a bag or adding a unique design to your phone case, our 3D Product Customizer provides an interactive way for customers to add a personal touch to their purchases.
Let us collaborate with you to implement our 3D Product Customizer service, streamlining shopping experience and creating unique product offerings that set you apart from the rest. Contact us today to explore the possibilities and discuss how this customized service can benefit your business.
Virtual Try-On
Create Virtual Fitting Room
Expand your shop beyond physical location with our Virtual Try-On and offer your clients the ability to virtually try on your products wherever they are. Our Virtual Try-On solution provides a realistic and interactive way for customers to visualize your products on themselves before making a purchase.
Let us help you integrate our Virtual Try-On feature into your online store, creating a seamless and engaging shopping experience for your customers. Contact us today to discuss how this customized service can elevate your business.
Simple. Efficient. User-Friendly.
Customize any Online Store in a few Clicks
3D Solutions Tailored for eCommerce Businesses' Growth
Our pricing plans are designed to meet your agency's needs. Start with our Free Forever plan to get a feel of the platform. Upgrade to one of our paid plans when you're ready.
Arty offers a turnkey 3D eCommerce solution that is easy to integrate with any eCommerce platform. Divert your time, resources, and energy where it matters the most – helping clients stand out from the crowd and increasing sales.
Forget about the traditional product visualization methods. Test Arty and make sure how efficient, agile, and flexible this B2B solution is.
Not a single line of code is needed for creating complex configurations using Arty. Create the most demanding varieties of product visualizations instantly with the help of nothing but our 3D eCommerce PaaS solutions.
Take Arty for a spin – it pays off!